SYMPATIK® BJEQ substations use the weather-compensated individual control of the supplied heat for heating and hot water in apartment buildings. The individual stations communicate with the superior control system on both sides, thus ensuring that the individual requirements of apartment users and the common requirements for, for example, heat and water consumption readings are met.
SYMPATIK® BJEQ is ideal for use in apartment buildings where owners or tenants want sufficient thermal comfort and a constant overview of heat and water consumption. In return, they provide sufficient and clear data for the total reading. The control method ensures optimal utilization of the supplied thermal energy.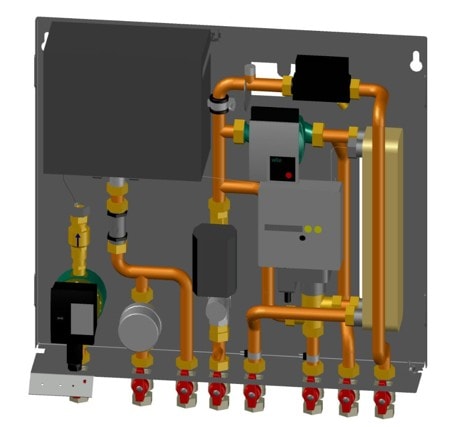 Main advantages
Equithermal regulation works with outdoor temperature and represents significantly more efficient use of input thermal energy than we use only indoor room thermostats.
For example, SYMPATIK® BJEQ can also work with solar collectors that are additionally integrated into an existing thermal energy recovery system.
Infinitely adjustable station output in the range of 10 – 100 %.