Brightness Technology Future
We are a certified manufacturer of heat transfer technologies under the trade name SYMPATIK. Our products have a certificate according to PED 2014/68 / EU – category III., Module H.
We provide comprehensive supplies from the processing of energy audits, heating studies, project documentation of realization completely with implementation of the project on site and the support of continuous after sale service.
We have experience with designing and realization of air-conditioning recuperation units for school buildings, but also with the implementation of systems of non-traditional heat sources, solar systems and biomass heat sources.
Applications for various industries with a focus on heat transfer and mass transfer.
Quality and quickly available after sale service is a must. We update our network of service points regularly.
We have developed our own monitoring and remote control system WebHeatControl (WHC).
In addition to SYMPATIK products, we have developed and we offer several products and system types as a standard solution.
SW for design and analysis of heat and cooling media transfer. HESCOpro®, HESCOnet®, HESCOgas®.
We have developed our own Energy Management system for school buildings.
NEWS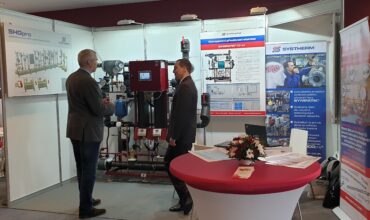 SYSTHERM is again participating in the conference Days of Heating and Energy which this time takes place from 27th to 28th April 2022 in Olomouc.
[…]
We are expanding the production of stainless steel technologies.
[…]
A more efficient production process for SYMPATIK pressure assemblies.
[…]